WHITE EAGLES is CELEBRATING
70 YEARS!
DATE: September 29, 2018
HOW: Mini-tournament and Banquet!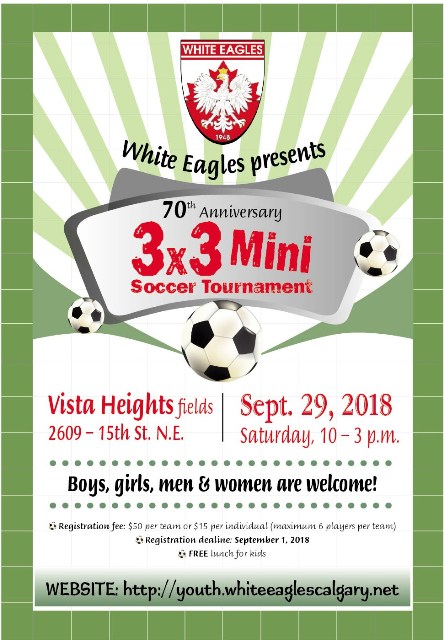 In 2014 White Eagles started
The European Soccer Academy
A soccer school for children 6-14 years of age. Registration for the Indoor Season is now ongoing.
For information about the academy click here. To register your child click here.